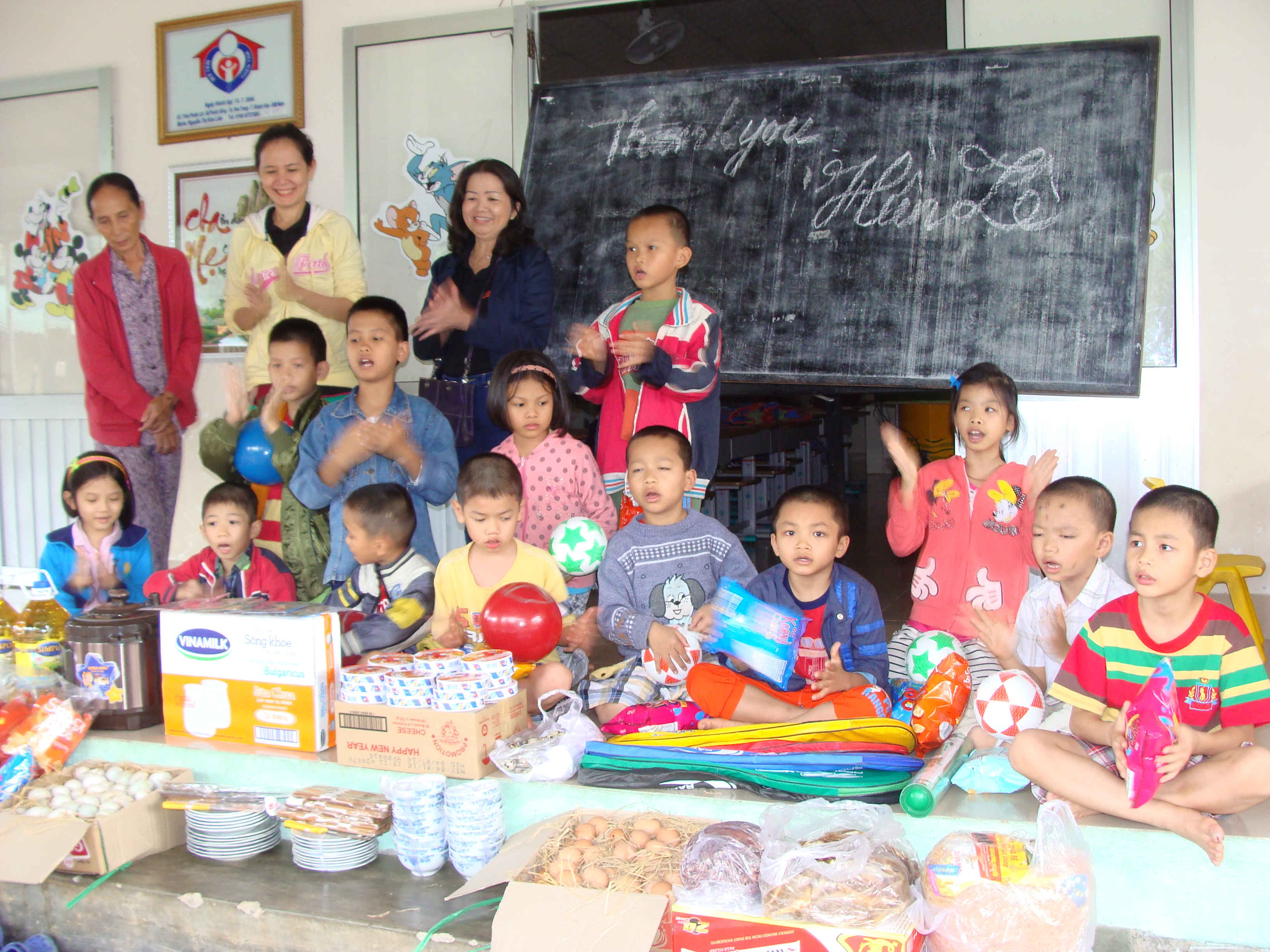 On February 27, 2016 we made a fun visit to the Thein Tam Orphanage. Thien Tam cares for about 15 young children in a loving home just south of Nha Trang. We reached out to the caregivers, and asked if they had any general requests for the orphanage, and we also asked for some ideas that would directly benefit the children's health. To help with the children's meals, we brought a brand new pressure cooker, as well as cooking oil, seasonings, and new dishes. As Thien Tam is a poor orphanage, their meals are fairly plain, with a focus on rice and vegetables. With this visit, we brought milk, cheese, eggs, meats, and dried seafood. These food supplements will make the meals more enjoyable, and will help the children grow healthy and strong.
Children love to play, and we also wanted to contribute something to the orphanage that the children could enjoy, and help them stay active. We brought them some mini soccer balls and badminton sets. The children were very excited to test out their new badminton rackets!
This entire visit was made possible through the kindhearted donations of Hien Le from the UK.
Thank you!!!