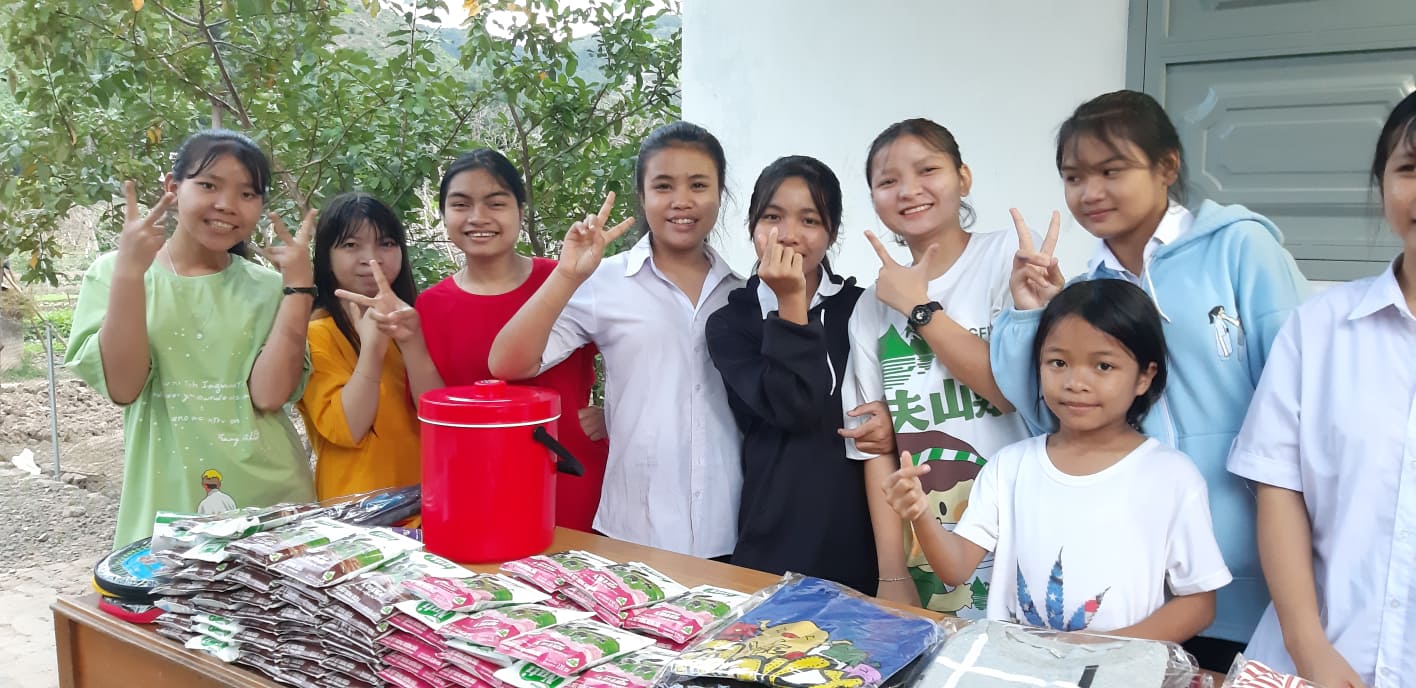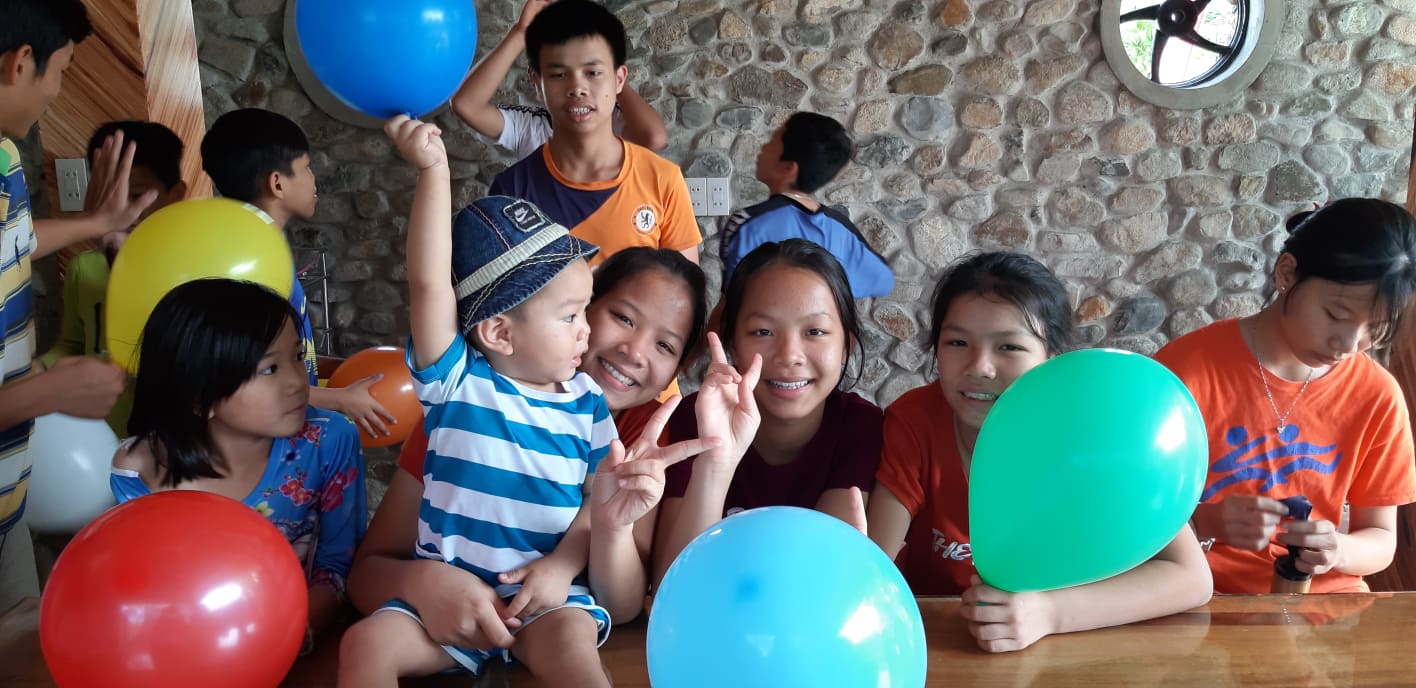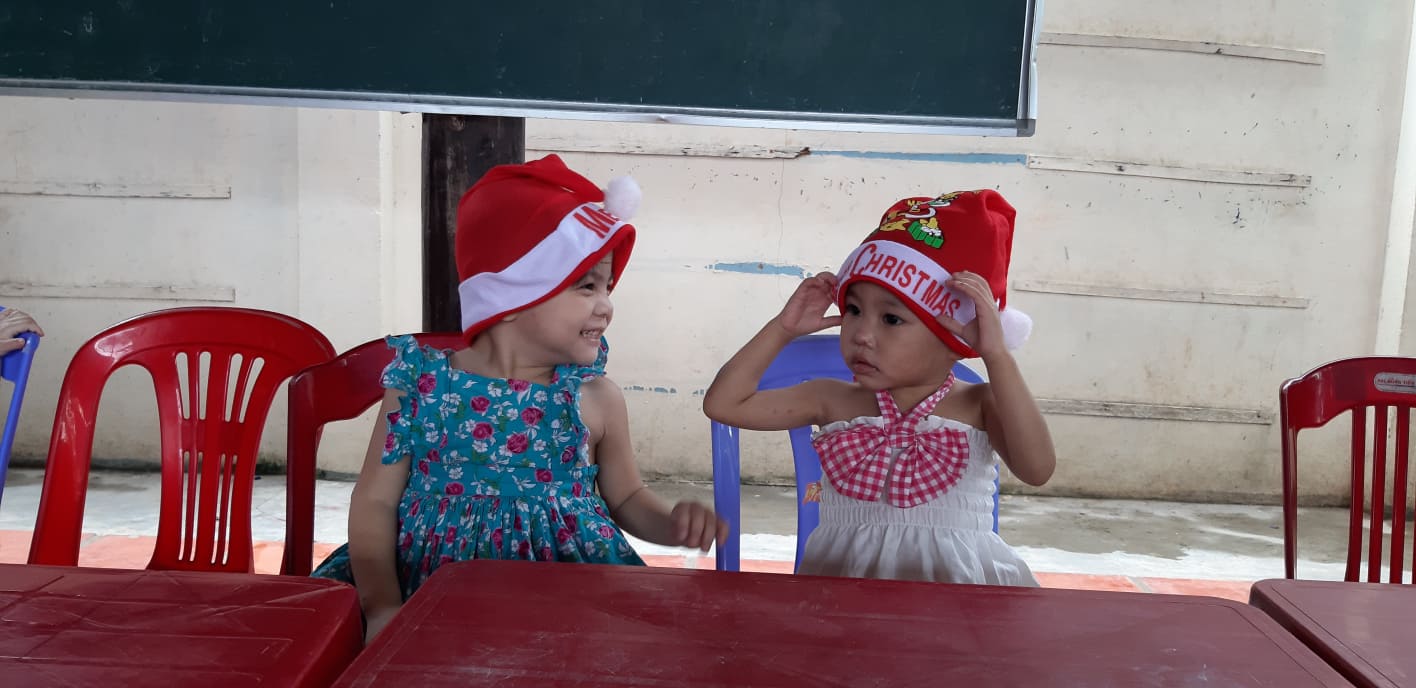 DONATE
We all have feelings of love and kindness towards those less fortunate, and acting on that feeling is what makes the world a better place. Contributing to our General Fund will ensure that a child's life is improved here in Khanh Hoa Province, Vietnam. We've made it possible for you to be more specific about how your donation is used. If you would like your donation to go specifically to one of our ongoing projects, please send us an email indicating how you wish your donation to be allocated. All donations are secure, and in our policy of absolute transparency, we will make available all receipts and expense statements to show that 100% of your donation went to the cause you chose. Contact us about making stock donations. As we are an accredited 501(c)(3) charity, your donations are tax deductible. Contact us at ahren@lovingkindnessvietnam.org about receiving a tax deduction letter, or if you have any other questions.
ABOUT DONATING ITEMS: On occasion, we get enquires from people in the US who wish to donate clothes, toys, school supplies, or other goods. While it is very kind to donate gifts to the children, we no longer ship items overseas, as the orphanages have to pay tax when picking up packages at the post office. Even though the items are meant as a gift, the recipients are charged import duties. For our regular charity visits, our volunteers buy everything at local markets. Shopping locally in Vietnam is also much cheaper than in the US. Our US headquarters is located in Portland, Oregon and we sometimes get asked about how to donate to children in need locally. Here are some organizations we've heard about in the Portland area: Mother and Child Education Center, Catholic Charities In Kind, With Love, Impact NW, Central City Concern, Northwest Children's Outreach, Children's Book Bank, and Insight Teen Parent Services.
CONTACT US
The best way to get in touch with us is through email. Either email Ahren Sims at ahren@lovingkindnessvietnam.org or Khanh Sims at khanh@lovingkindnessvietnam.org. If you're planning a trip to Nha Trang we can help get as much set up before you get here as possible. We can contact the orphanages or charity schools you'd like to help, and find out what their needs are right now. Any questions you have, just ask. Feel free to contact Ahren and Khanh directly if you have any questions.
VISITING AN ORPHANAGE IS EASY
We at Lovingkindness Vietnam try to make it as easy as possible for tourists and expats in Nha Trang to visit one of the wonderful orphanages in the area. Just about every hotel and booking office in town can arrange a car or van with a driver for the day. Choose the place you want to visit from the Who We Help menu at the top of the screen. Just show your driver the address and they should be able to find it. We have longstanding friendships with all of the orphanages and charity schools, and would be happy to call them up if you wanted to know if they had any specific needs at the time of your visit. Send us an email and ask us anything!
If this website has helped you, please let us know. We love to celebrate do-it-yourself-philanthropy, and will gladly put the details of your visit and some pictures on our site. Just write Ahren at ahren@lovingkindnessvietnam.org.
Most expatriates in Nha Trang have some means of transport, and many tourists like to rent a car or motorbike to go exploring on their own. We've provided detailed driving directions that should get you there with no problem. Word to the wise, Vietnam requires all foreign drivers to have local licenses, and the national highways aren't for the faint of heart.
While you don't need to make an appointment, there are better times and days to visit than others. All of the children at the orphanages attend public school, so if you come on a weekday you may miss seeing any of the school-aged kids. There will be plenty of the under seven-year-olds around, however, if timing isn't an option. The best day to visit the orphanages is Sunday. If you're visiting on a weekday and would like to see as many kids as possible, try to time your arrival for around noon, as that's when most of the kids come home for lunch and a quick nap. For visiting the charity schools in the area, any time on a weekday will find the kids in class, and they'll be more than happy to take a break and give you a warm greeting.
When visiting, remember that all of these places are not owned or operated by Lovingkindness Vietnam, and are run by the nuns, monks, or caregivers. Taking care of so many children is a lot of work, and how much time you can spend with the children will depend on the orphanage or charity school's schedule. Also, the children are not tourist attractions, so it is common courtesy to limit photographs, or have your translator ask permission to interact or photograph the children.
ABOUT VOLUNTEERING: We receive many emails from people who will be travelling to Vietnam, and wish to devote part of their time volunteering. Unfortunately, Lovingkindness Vietnam does not facilitate volunteer placements at the places that we assist. This is primarily due to the fact that no one speaks English at these orphanages or charity schools. They are all run by nuns and caregivers, and are not owned or operated by Lovingkindness Vietnam. If you find yourself in Nha Trang, and can speak Vietnamese, you can meet with the nuns or caregivers about volunteering there. The final decision will be entirely up to them. Don't let that discourage you from volunteering while on holiday, however! There are many organizations that accommodate volunteers, and you can research some that are based in your home country. Just a few that we have heard of include Volunteers for Peace Vietnam, SJ Vietnam, and Project Vietnam Foundation.