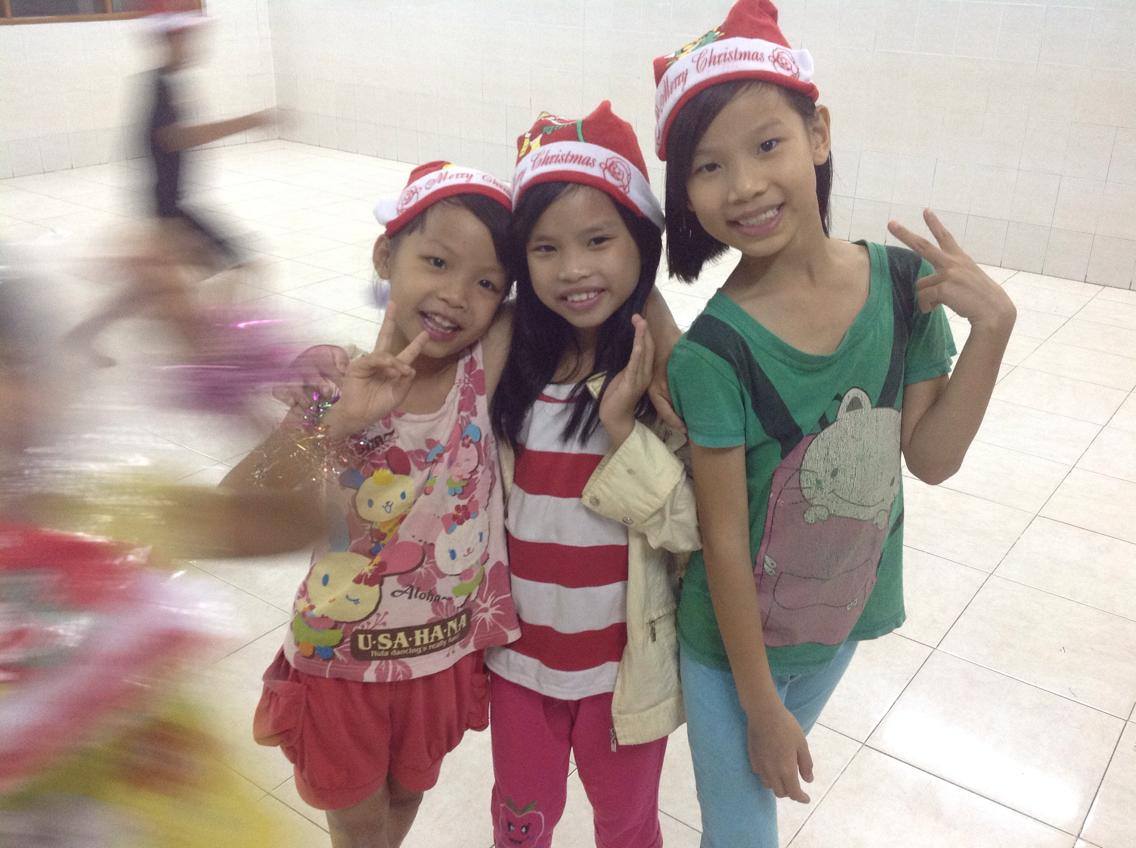 On December 20, 2015 we brought Christmas to the Dai An Orphanage. Christmas is a big holiday in Vietnam, second only to Tet, the Vietnamese new year. Decorations, presents, and Santa have become a visible sight in the cities, and the orphans in rural areas rarely have the opportunity to celebrate this joyous holiday. Thanks to the loving support of the McDuffie and Stewart families, we were able to bring the holiday spirit to the orphans.
Mai Khanh and her team dressed as Santa, and brought a holiday party to Dai An. They passed out Santa hats to the little ones, then presents that included toys, clothes, and shoes. They then organized games and dances for the children, and the event was concluded with a feast of snacks and treats. As evening approached, everyone gathered around the decorated grotto at the orphanage for group photos.
Thank you for bringing this wonderful day to the children!