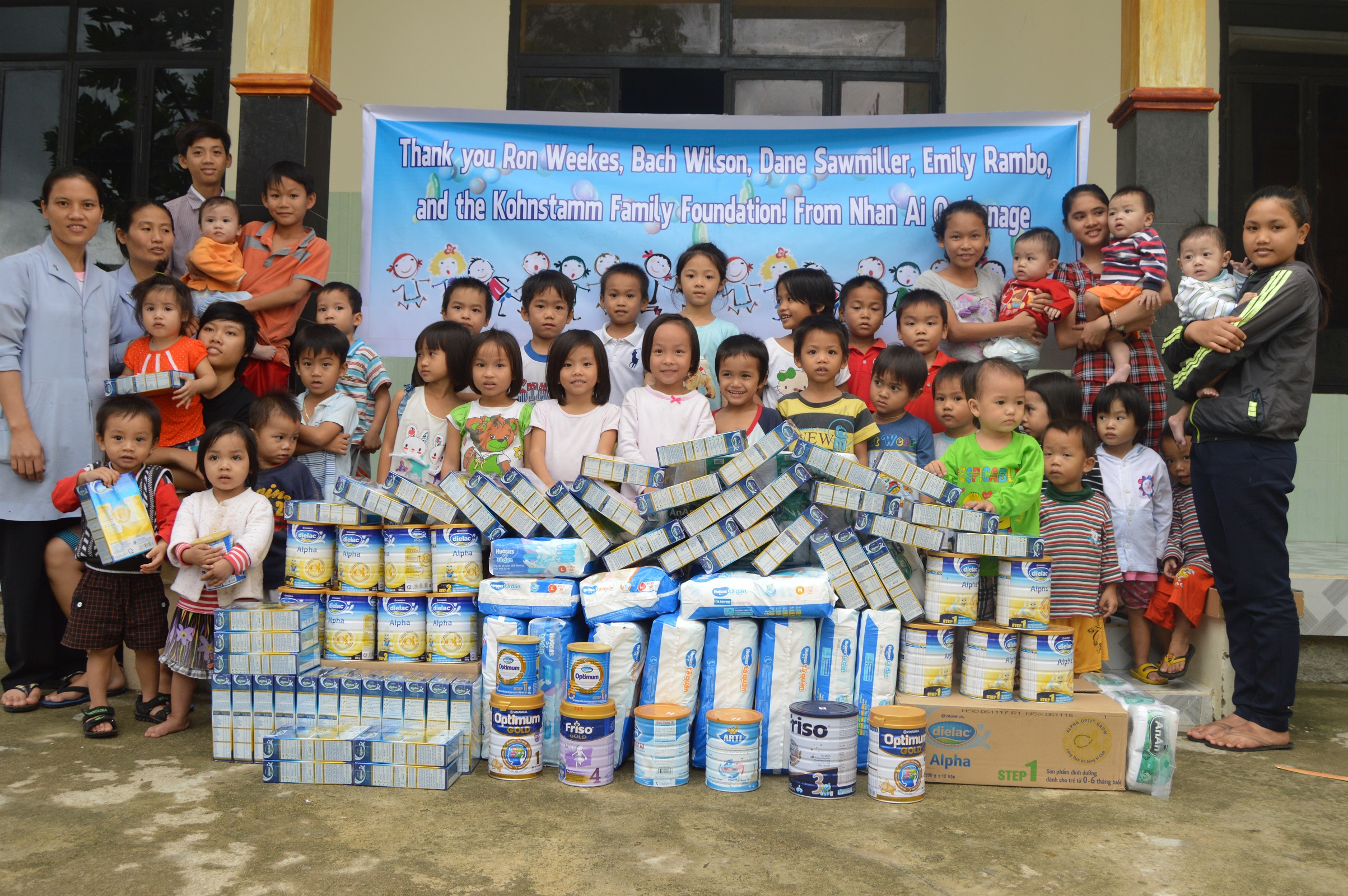 On December 21, 2015 we brought much needed baby formula to the Nhan Ai Orphanage. Set in the rural countryside of Cam Ranh, one hour south of Nha Trang, the Nhan Ai Orphanage is the largest that we support, with over 130 children in its care. The amazing nuns at Nhan Ai have created a loving home for the children, though they rely entirely upon donations for everything that they have.
The orphanage has grown over the years, and almost half of the children are under 5 years old. Baby formula is costly in Vietnam, and we try to donate formula whenever we are able to the orphans at Nhan Ai. In this holiday season, we received some wonderful donations that enabled us to buy many cans and boxes of formula to ensure the smallest orphans grow up healthy and strong. This trip was sponsored by an amazing group: Ron Weekes, Bach Wilson, Dane Sawmiller, Emily Rambo, and the Kohnstamm Family Foundation.
Thank you for these wonderful gifts for the children!