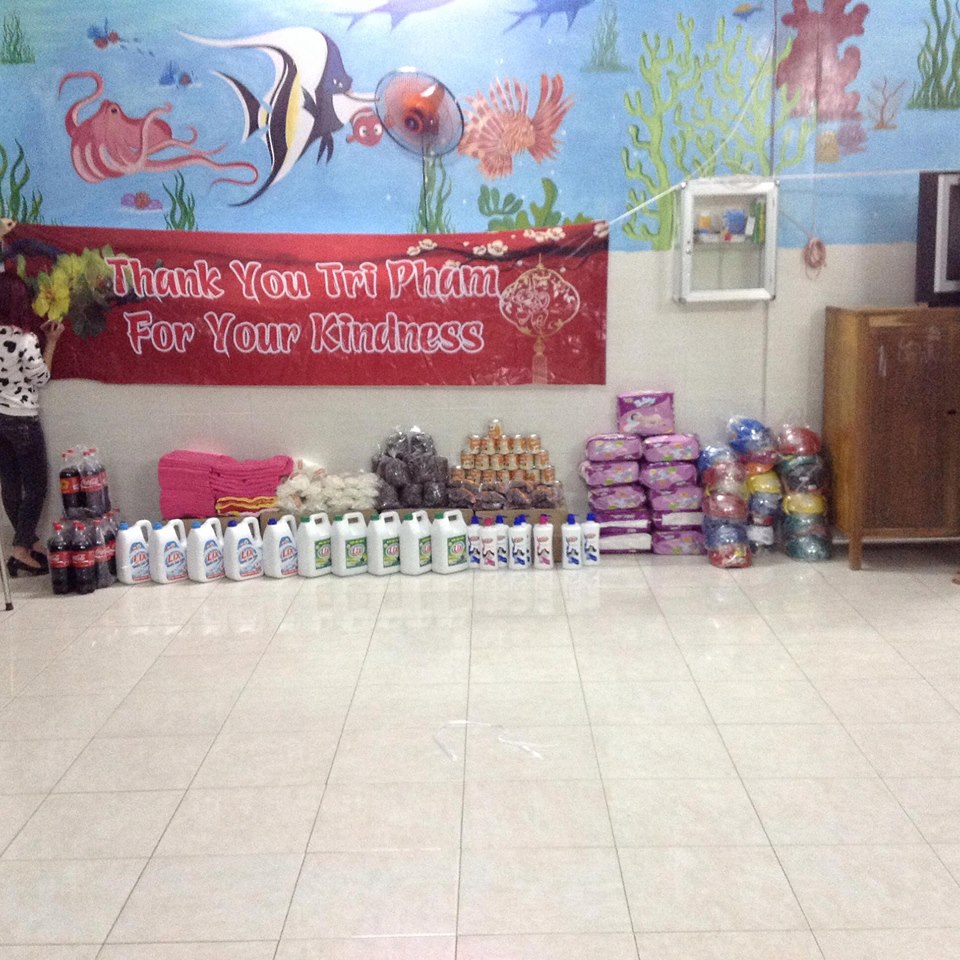 On January 28,  2016 we brought lots of supplies and Tet gifts to the Dai An Orphanage. Dai An is a loving home in the countryside that cares for younger orphans in Cam Ranh, south of Nha Trang. We talked to the caregivers about their most pressing needs, and also prepared special gifts so that the orphanage could have its own lunar new year celebration, as Tet is the biggest holiday of the year in Vietnam.
We brought new towels, cleaning products, and baby diapers. At the orphanage's request, we also brought new helmets for each child, to keep them safe on their bicycles. When the children saw their new helmets, they did what any child would do, and immediately put them on. It was a funny sight, seeing all of the children walking around the orphanage with their shiny new helmets on! For Tet, we brought lots of traditional foods and drinks, including coconut candies, which the children chose to sample on the spot.
This wonderful visit was made possible through the kindness of Mr. Tri Pham, who had also sponsored a visit to Dai An's sister orphanage, Sunflower, the previous week.
Thank you!!!