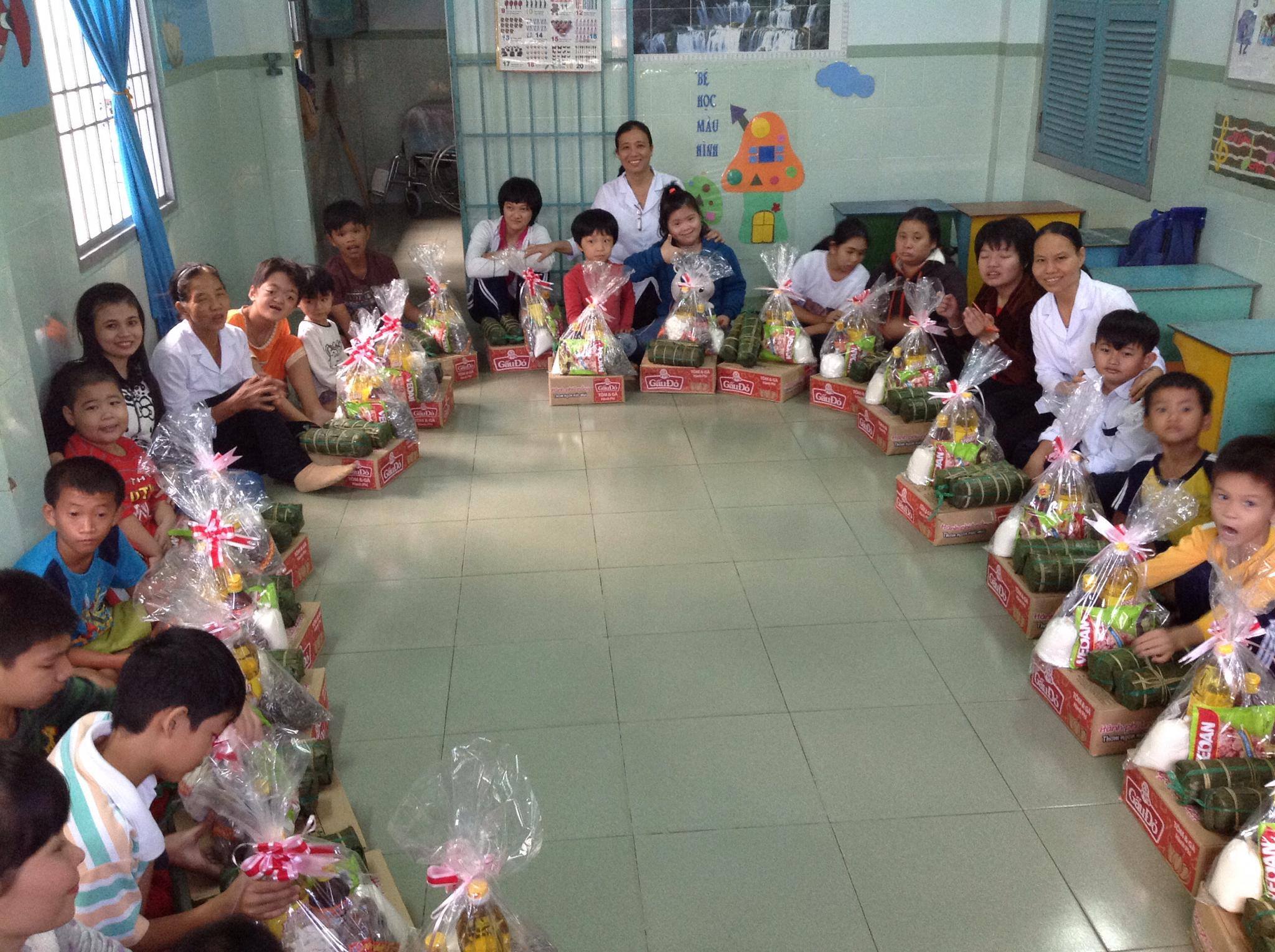 On January 27, 2016 we brought gifts for Tet to the Thau Sai Home for Disabled Children. Thua Sai is a loving place that cares for children with disabilities. All of the children come from poor homes, and the families cannot afford to give the children specialized care. The nuns at Thua Sai welcome these wonderful children, many of whom stay at Thua Sai Monday through Friday, where they are given a place to learn, play, and receive care in a kind and loving environment.
Tet is the Vietnamese new year, and is the biggest holiday of the year. For such a wonderful causae, we wanted to give these children and their families something special for the holidays. Each child received basic foodstuff to bring to their families, plus a supply of traditional Tet food and gifts. Small red envelopes of lucky money are also a fun tradition for children in Vietnam at Tet, and each child was given their own red envelope.
The visit had a festive atmosphere, and the children sang songs and gave speeches on what they were thankful for. This trip was sponsored by JL Support Services. Thank you!!!