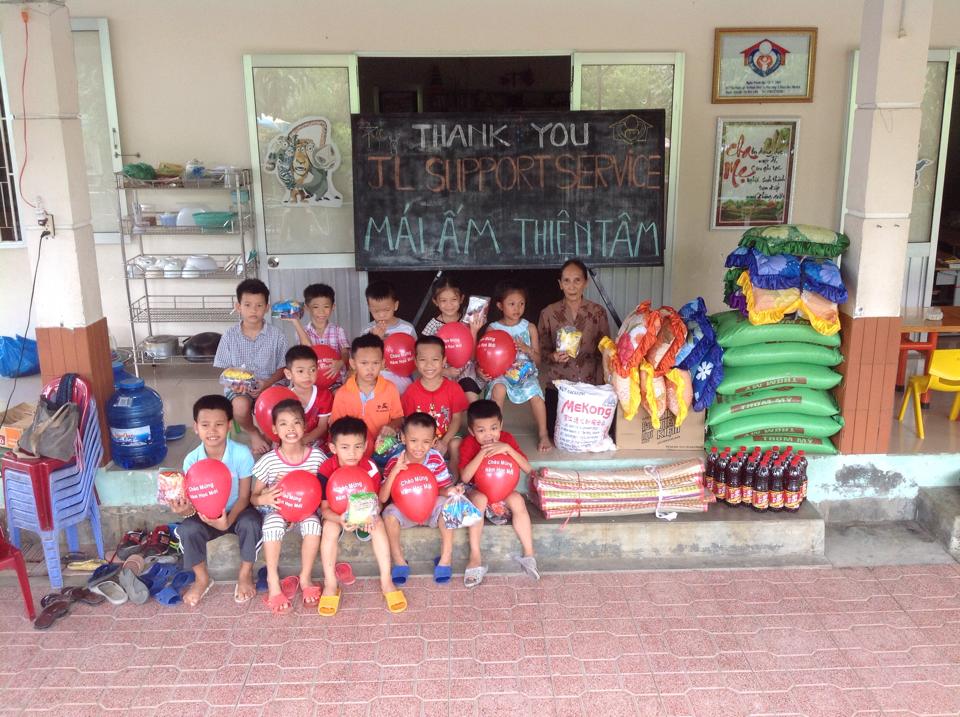 On September 13, 2015 we brought new beds, bedding, and general supplies to the Thien Tam Orphanage. These gifts were made possible through the kindness of JL Support Services. The orphanage's old beds were falling apart and were too crowded in the rooms. Through this donation, we built 6 new bunk beds for the orphans. We also brought sleeping mats, pillows, and blankets. For the orphanage's general supplies, we brought bags of rice, sauces, and seasonings. Plus, lots of balloons!
The children were eager to set up their new beds, and helped lay out the mats and beddings. The children then put on a dancing performance for our team, and game of Simon Says. Very fun!
Thank you JL Support Services!