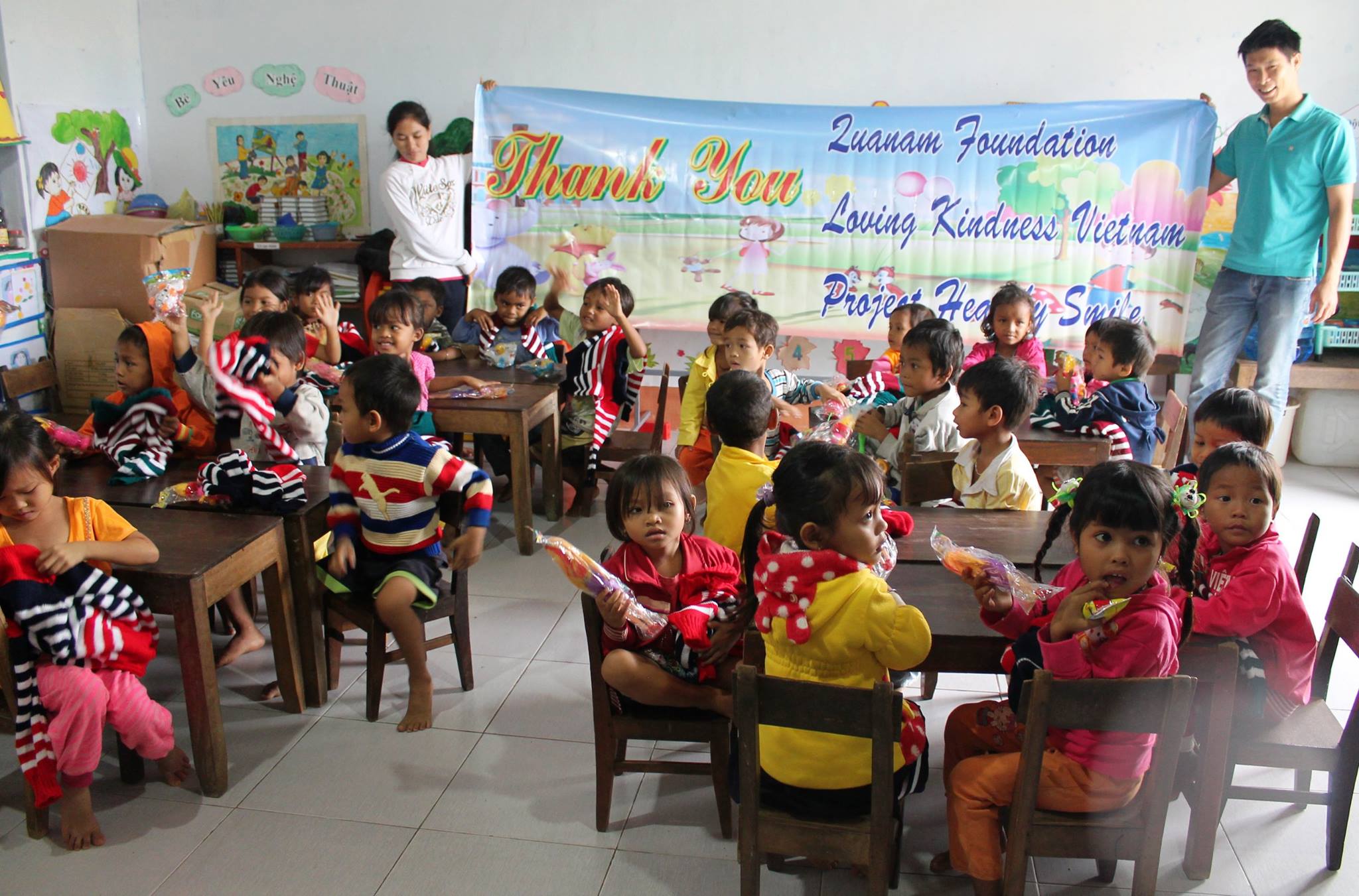 On December 31, 2015 we joined Project Healthy Smile and the Quan Am Foundation on some great visits. Project Healthy Smile provides oral health supplies and guidance to poor communities, and our lead coordinator Hiep has worked with them for several years now. The Quan Am Foundation is run by Lucette Dillon, whose compassion knows no bounds. She has done an incredible amount of good in Vietnam and Cambodia, and it is always a joy to be able to join her on her visits to Nha Trang.
On this fun day, Hiep and Lucette journeyed to the Kim Son Charity School and 5 kindergartens in rural Ninh Hoa district. They handed out dental supplies, and Hiep gave a lesson on proper dental care. They also gave out lots of foodstuff, toys, and warm clothes to keep the children cozy in the chilly winter evenings.
Lovingkindness Vietnam's donations to the children of the Kim Son Charity School came from the Malone-Povolny family of the USA. Thank you!!!
Visit Project Healthy Smile here and the Quan Am Foundation here to learn more about their amazing work.