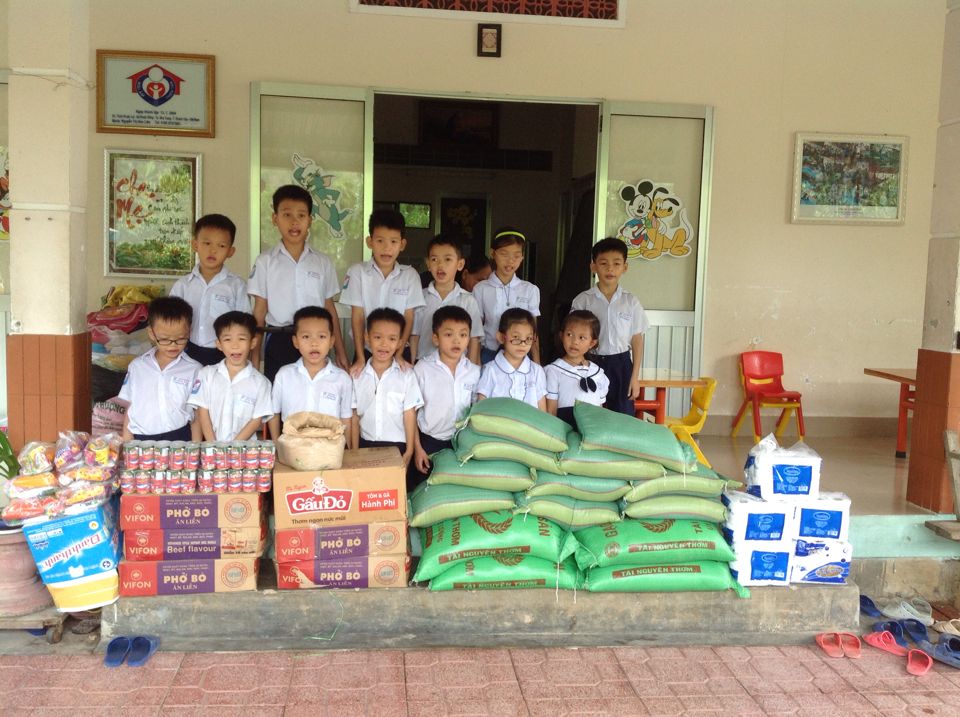 On November 8, 2015 we visited the Thien Tam Orphanage with essential supplies. This heartfelt visit was sponsored by the loving devotion of the McDuffie and Stewart families.
With many small children at Thien Tam, the caregivers rely on the kindness of others to supply them with what they need. After contacting the orphanage, our team brought bags of rice, boxes of noodles, beans, milk, toilet paper, seasonings, two long tables, and colorful chairs. We also brought snacks and pom poms for the children to play.
Thank you McDuffie and Stewart families!