On July 22, 2016 we brought school supplies to the Lac Thien Orphanage, and took the children on a shopping trip to a local market to buy new shoes and clothes. Lac Thien is a poor orphanage to the north of Nha Trang, and cares for children aged from newborn to high school. The school-aged children all go to public school, and Lac Thien relies upon donations to support the children's education. While public schools are technically free in Vietnam, students must buy textbooks, school supplies, school uniforms, and pay school maintenance fees. For an orphanage with many children, these costs can add up, and Lovingkindness Vietnam endeavors to help orphanages at the beginning of every school year.
Our team of volunteers coordinated with the nuns at Lac Thien, and purchased all of the necessary textbooks for the children, at their grade level. We also brought all necessary school supplies and new backpacks. As a fun treat, our team then took the children shopping at a local market. The orphans got to try on different shoes and sandals, and pick out brand new pairs to wear to school, as well as getting to buy new clothes.
This act of generosity was made possible through the donations of JL Support Services.
Thank you!!!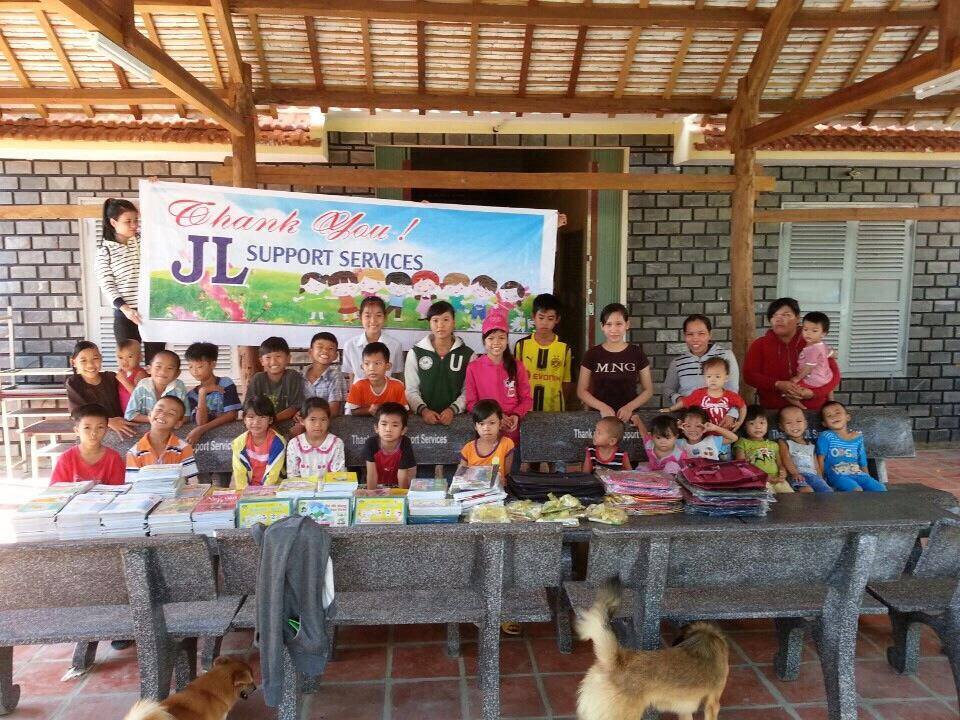 SHOPPING WITH THE CHILDREN
THE AMAZING CHILDREN OF THE LAC THIEN ORPHANAGE