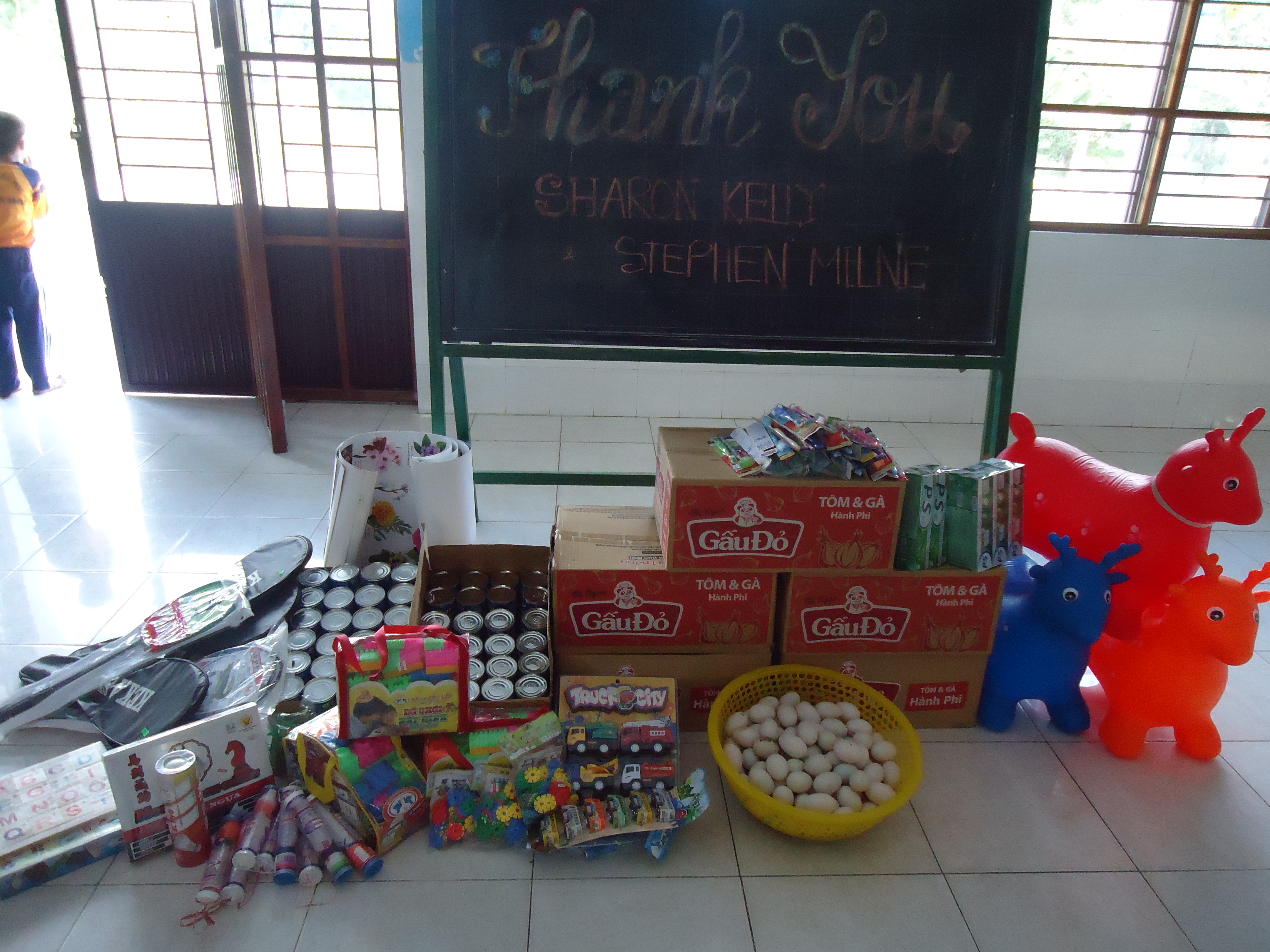 On March 1, 2016 we visited the Dai An Orphanage with general supplies, game equipment, and toys. This visit was made possible through the kindness of Sharon Kelly and Stephen Milne.
Dai An is a loving home for orphans in the countryside of Cam Ranh, south of the provincial capital of Nha Trang. The sister orphanage of the Sunflower Orphanage, Dai An cares for only young children under the age of 11. With close to 30 children at the orphanage, they had a thorough wish list when we contacted them.
On this visit, the general supplies we brought included boxes of noodles, milk, eggs, toothbrushes, and toothpaste. For the children we brought badminton sets, board games, building blocks, toy cars, kicking shuttle****s, and 3 inflated bouncy moose toys. We brought everything just as the primary school children were coming home from school, and they were eager to dive into their new games and toys.
Thank you Sharon and Stephen!!!