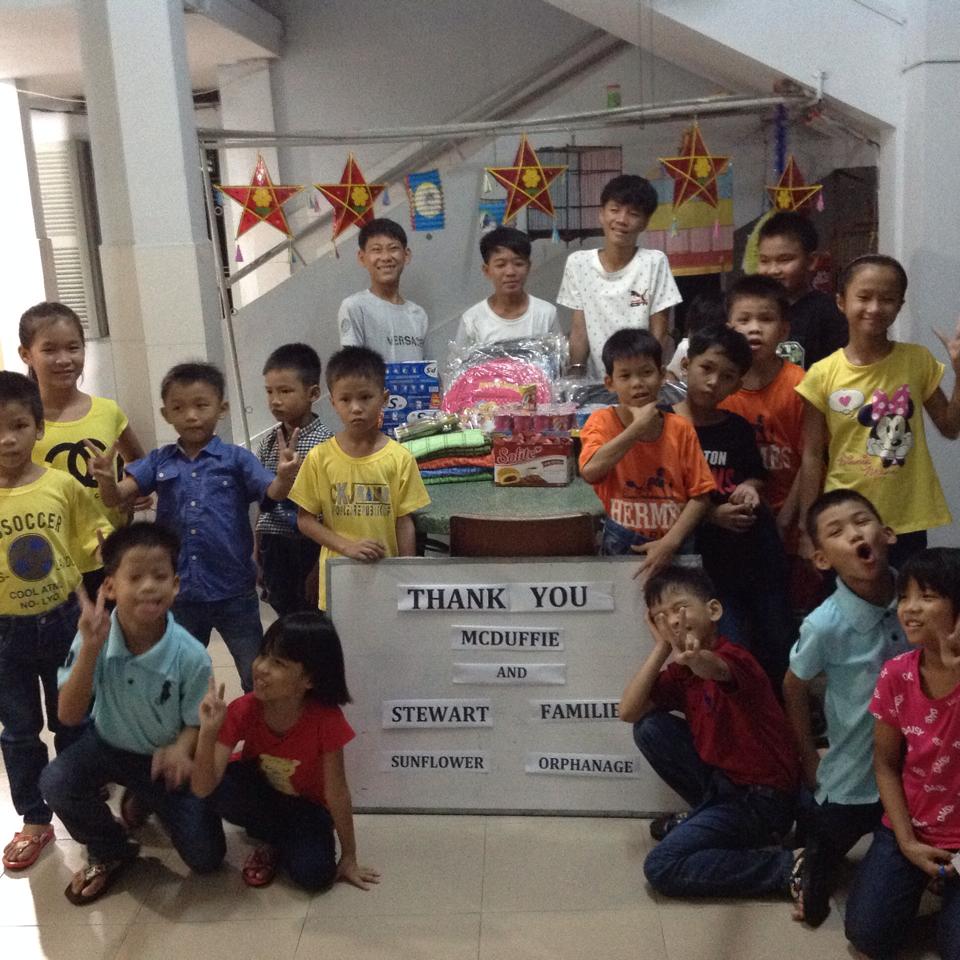 On October 4, 2015 we took the children of the Sunflower Orphanage shopping. This fun trip was sponsored by the loving support of the McDuffie and Stewart families.
The Sunflower Orphanage lies in the heart of Nha Trang, and cares for approximately 30 orphans of middle and high school age. Sunflower's sister orphanage, Dai An, rests in the countryside south of Nha Trang, and cares for younger children and babies.
It's the start of the new school year for the orphans at Sunflower. As the orphanage depends on donations for everything, much of what the children have is second hand or very worn. We thought it would be a fun treat to take the children to the local market, and buy them brand new clothes, school bags, and other necessities. The children were so excited, as they almost never get to buy new items at the market!
Our lead coordinator, Mai Khanh, walked with the orphans and some caretakers to the market down the road. The children picked out new jeans, shirts, sandals, and backpacks. It was very fun! At the caretakers' request, Mai Khanh also bought toothpaste, washcloths, and snacks for the orphanage.
Thank you McDuffie and Stewart families for giving these children a very special day!