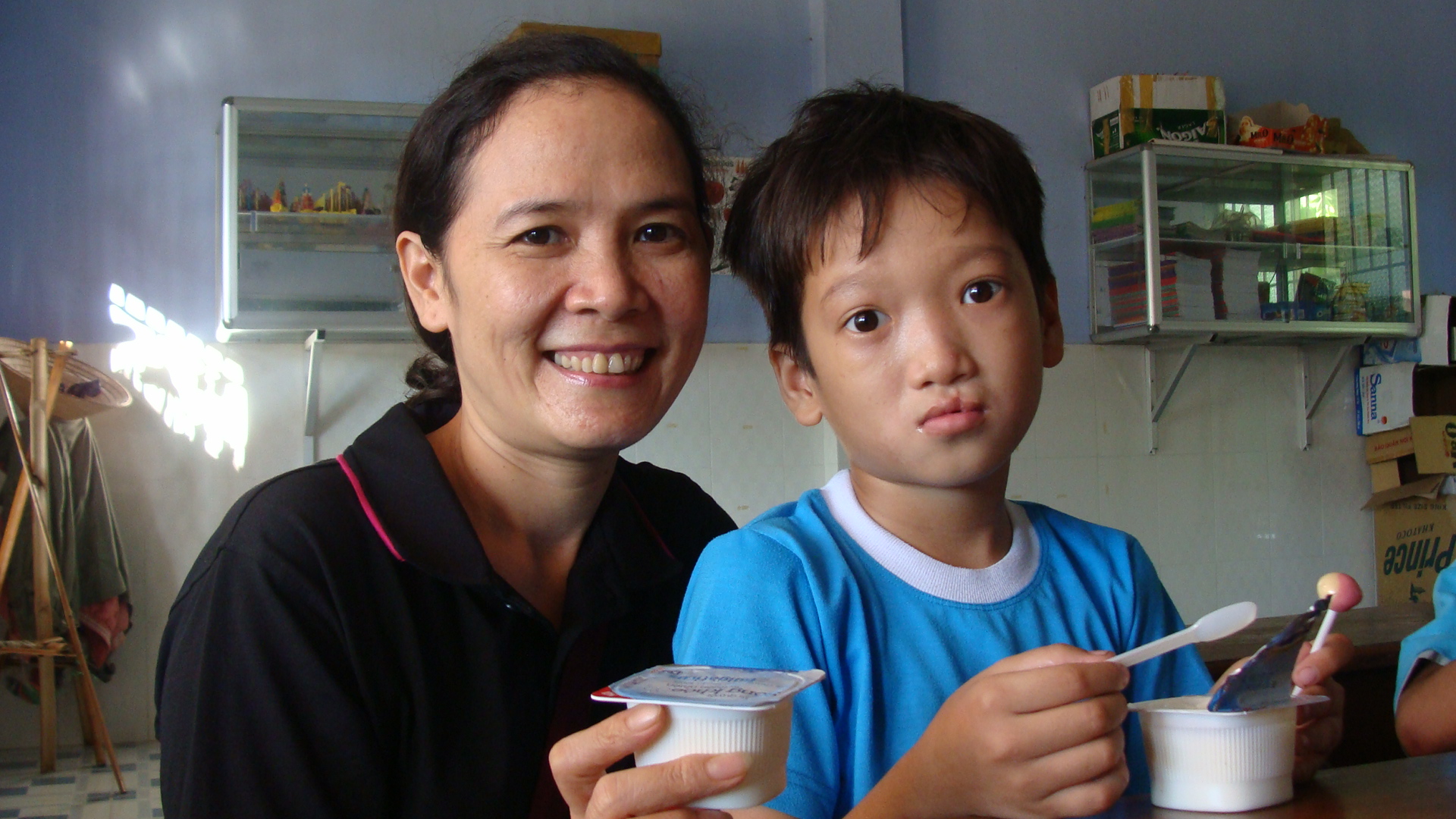 On November 13, 2015 we brought nutritious food to the Loc Tho Charity School and Orphanage. This was provided by the continued loving support of Lloyd and Esther of the USA.
In addition to housing about 30 orphans, Loc Tho offers free primary schooling to poor youngsters in the community. School costs such as uniforms, textbooks, school supplies, and school fees are all provided by the amazing nuns at Loc Tho, whose dedication to providing education to poor children is inspiring. Meals are provided at the school, and Loc Tho relies upon the kindness of others for what they are able to feed the children.
On this visit, we brought lots of healthy food to ensure these young minds can continue to flourish. Our team brought a range of foodstuff, and the children got to have a yogurt treat in a break from classes.
Thank you Lloyd and Esther!